Check out this opportunity to partner with CEF of Western Wisconsin to host a Good News Summer Club!
Good News Summer Clubs, also known as 5-Day Clubs, run for two hours a day for four days, usually Monday through Thursday. Hosts develop relationships with the children and their parents, CEF provides the fun and entire Bible-centered program, and the sponsoring church has the opportunity to host a Friday rally or other event at their church to build a bridge between the neighborhood outreach and their discipleship ministries.

CEF is a worldwide organization with ministry in almost every country of the world reaching more than 25 million children each year. CEF of Wisconsin Inc.® Western Wisconsin Chapter is chartered in a six-county area: La Crosse, Vernon, Jackson, Trempealeau, Monroe, and Buffalo Counties. The scope of the ministry reaches into Juneau, Crawford and southwestern Minnesota counties as well.  Over 1000 children are reached each year.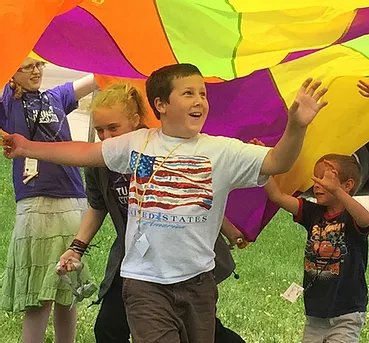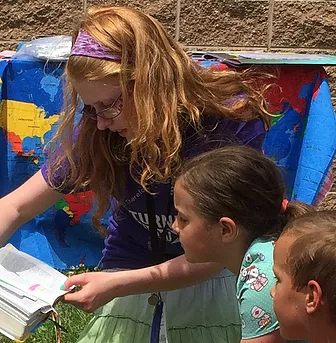 YOUR PART
Provide a comfortable space for your neighborhood kids. Invite, meet, greet and build relationships with them and their parents. Provide a snack.
THEIR PART
A CEF team of three trained teen or other age leaders will come with the entire club prepared; Bible Lessons, Games, Prizes, Songs and MORE!
Choose a week that looks good for you and contact us to see if we have available times. Once your club is scheduled, you will also schedule a host meeting to help you be prepared and have all your questions answered!
Dates 2021
June 28 – July 1
July 12 – 15
July 19 – 22
July 26 – 29
August 2 – 5
August 9 -13
August 16 -19
August 23 – 26
Times (Actual times may vary due to travel distance between clubs.)
9:30-11:30 am
12:30-2:30 pm
3:30-5:30 pm
More information available at…
608-433-8353
Email: info@cefofwesternwisconsin.org
Website: https://www.cefofwesternwisconsin.org/goodnewssummerclub