We truly believe that nothing is too difficult for God (Mark 10:27). We believe that He is able to work all things together for good for those who love Him and are called according to His purpose (Romans 8:28). We also know that God is infinite in wisdom and infinite in power, and that He hears and responds to the prayers of His children.
It is our privilege to lift you and your concerns up to God in prayer.
Be sure to stop back to share your "Prayz Report," to let us know how God has answered your prayer.
Thank you for being part of our Prayer Community by praying for others! Make sure once you pray for someone to click the "I prayed for this" button to encourage them and let them know you've prayed.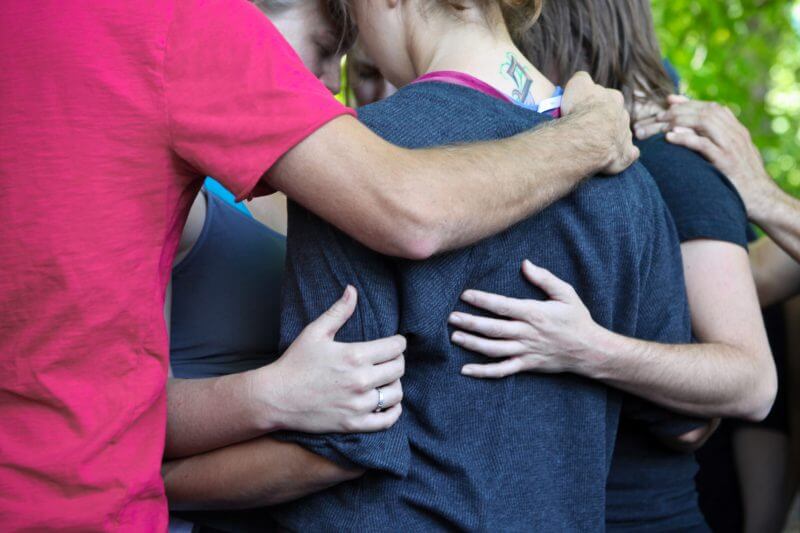 You may add your prayer request to our prayer wall using the form below. Once your prayer request is received, we will share it according to your instructions. Feel free to submit as many prayer requests as you like!
Pray for 3 yr old Sophia, my grand-daughter and her 30 yr old mother, Claire, my daughter. Pray for God's loving protection, light, wisdom, safety, salvation, and health. They left home on 11.9.20, no one has heard nor seen them since, they are missing. Pray for their safe return back to our family and to God and a life of faith. Pray that Claire seeks God for guidance to safety, reconciliation and family bonding. Pray for the safety and protection of little Sophia. Thank you for your prayers.
Received: December 7, 2020
Please pray that a friendship is restored
Received: December 3, 2020
Update on my Aunt Bev - she is breathing on her own & was moved just before Thanksgiving to a nursing home. She is now able to get dressed her self and is starting to walk again with assistance. Prayers that the strength in her legs will continue so that she can get back home to her family. Thank you for your prayers. God is good!
Received: November 30, 2020
Pray for Randy. He is in the hospital for an unrelated issue. Doctors discovered he had had a heart attack and is now facing heart surgery.
Received: November 20, 2020
Pray for world health for divine health. Pray for all of my new relationships for our relationship to grow stronger. I have cried so many times and been in distress because of hurtful things in my relationship with my neighbor with her wicked ways. Pray for my relationship with my next door neighbor... for our relationship to grow stronger and better than it has ever been. Help us draw closer together than ever before. Pray for our team called the Alliance.
Received: November 18, 2020
My aunt Bev had surgery about 2 weeks ago and today had to be intubated because of Covid 19 pneumonia. Please keep her and her family in your prayers.
Received: November 13, 2020
My brother Lamont Bolstad was just diagnosed with a rare cancer. The doctors haven't found a specialist yet. His wife Tammy has heart issues and needs prayers also.
Received: October 29, 2020
A prayer for all health care workers: I pray for you all, for strength of heart, soul and body, to continue your work with and for the sick, and above all, health and safety for yourselves. In times of rest I pray that you would receive rejuvenation from the Lord as He quiets your mind and allows His renewing Spirit to wash over you like a warm shower. Receive His blessing in the gift of each other, as you lift and minister toward your purpose. Take hold of His mercy as you seek His guidance.
Received: October 28, 2020
Good morning and blessings and thank you for your prayers.
I could use several prayers but mostly for Gods miracle to show up today financially and physically. We really need blessings with our finance and our marriage.
You are all in my prayers.
Thank you.
Received: October 28, 2020
Pray for a prison inmate being transferred to another facility: "Pray that God brings fellow men who have a "strong personal relationship with Jesus Christ" in my path. Also for opportunities for me to share Jesus, and doors open for study/prayer times on a regular basis with men I meet there. Thank you. I also need Jesus' help with this transition."
Received: October 23, 2020