Volunteers Needed in Illinois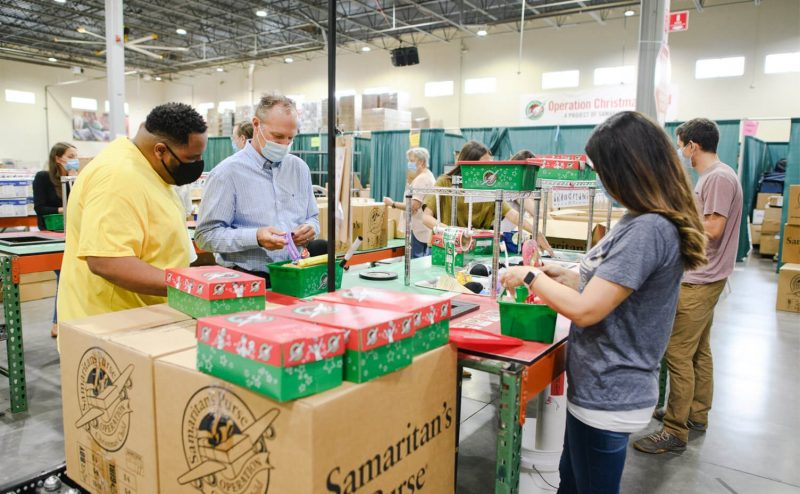 We praise God that millions of Operation Christmas Child shoebox gifts are currently being packed all across the country! After National Collection Week, Nov. 15-22, they will be sent to eight U.S. processing centers for inspection before being shipped around the world to children in need.
This mammoth task requires thousands of volunteers in late November and December. Will you be one of them? There is an urgent need for more volunteers at Operation Christmas Child's Aurora, Illinois location. You can come individually or bring a busload from your church or community. Either way, you'll play an integral role in bringing great joy and the Good News of Jesus Christ to millions of boys and girls!
Aurora Processing Center
800 N. Commerce Street
Aurora, IL 60504
Volunteering is great fun, but the Operation Christmas Child team takes your health and safety seriously. All local COVID-19 guidelines are followed at each processing location.