Darla Ozanne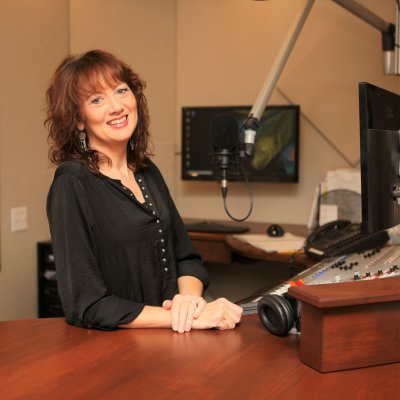 Darla is our General Manager, Program Director, and Morning Host
"Although I grew up in church, early in my 20's I was a self-proclaimed atheist and part of the 'liberal media.' As a News Reporter, I had gotten where I wanted to be in my career, but ironically I still felt so empty. I remember sitting in my apartment late one night and crying out, 'God, if you're real, let me know.' It is hard to explain, but there was an almost tangible love and peace that surrounded me, and at that point I knew that I knew God was real. I surrendered my life and career to Him that night, but since my career had almost become my 'god,' I planned on walking away from broadcasting altogether. Little did I know that God had other plans. I ended up producing and co-hosting a Christian TV talk show and eventually God led me back into Christian radio."
It is such a joy and privilege for me to be able share the love and hope I've found in Jesus, and to walk this journey of faith together each day with our listening family. It isn't always easy, but we know that God truly is working all things together for good."
Other interests: Bicycling (how cool that God moved us to the "Bicycling capital of America!"), kayaking, photography and painting.
Favorite Bible verse: "It is God who works in you, both to will and to do according to His good purpose." Philippians 2:13
Contact Darla at darla.ozanne@prayznetwork.com
Jeff Ozanne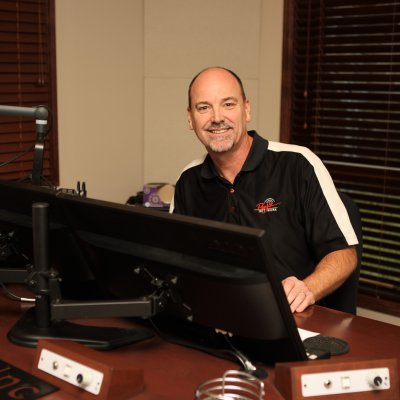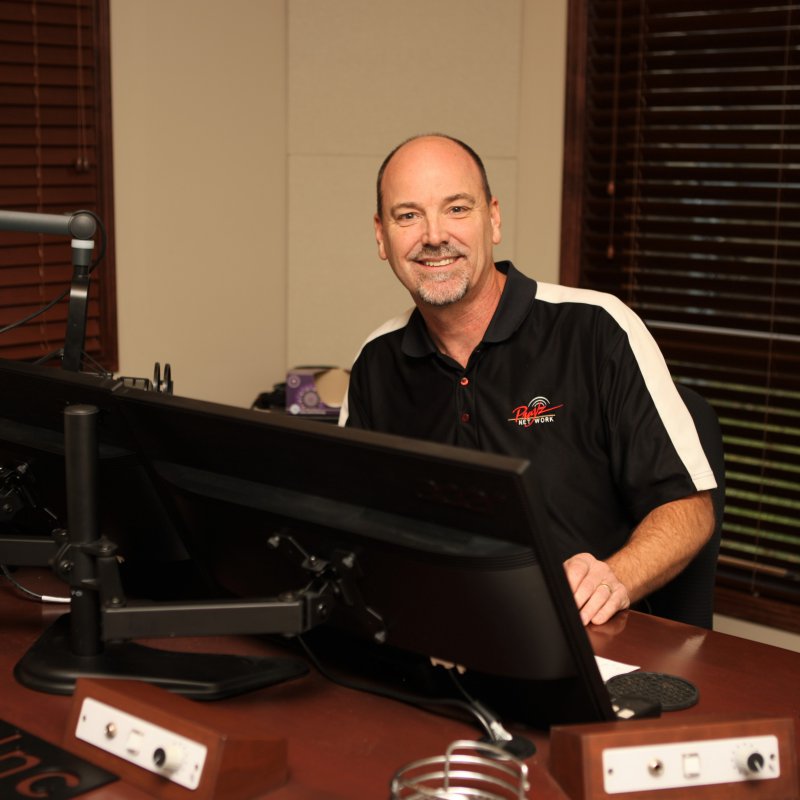 Operations Director and Tech Guy
Jeff keeps the stations sounding great and makes sure all of the equipment is operating smoothly. Besides managing the radio station, Jeff is also a Corporate Pilot, having been in aviation over 30 years. When he is not up in the air or keeping the stations on the air, he likes to spend time with his family, hunting, hiking, camping, kayaking.
Favorite Bible verse: "Do you not know that those who run in a race all run, but only one receives the prize? Run in such a way that you may win." I Corinthians 9:24
Contact Jeff at jeff.ozanne@prayznetwork.com
Meghan Ozanne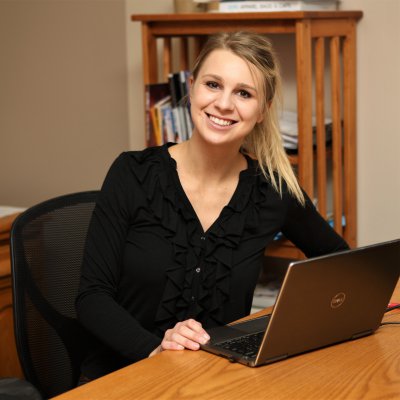 Community Engagement Associate
Meghan is our community relations and fundraising specialist! She enjoys being out and about in the community—connecting with individuals, local churches, business and other ministries. Please reach out to her if you are interested in learning more about sponsorship opportunities, underwriting or ways to give.
Meghan is very passionate about mission work and reaching the unreached with the Good News of Jesus Christ! She also loves doing all things outdoors (boating, hunting, camping, hiking, etc.) with her husband and black lab.
Favorite Bible Verse: for, "Everyone who calls on the name of the Lord will be saved." How, then, can they call on the one they have not believed in? And how can they believe in the one of whom they have not heard? And how can they hear without someone preaching to them? And how can anyone preach unless they are sent? As it is written: "How beautiful are the feet of those who bring good news!"
Contact Meghan at meghan.ozanne@PrayzNetwork.com
Todd Christopher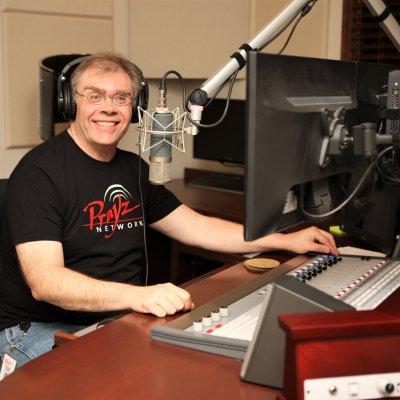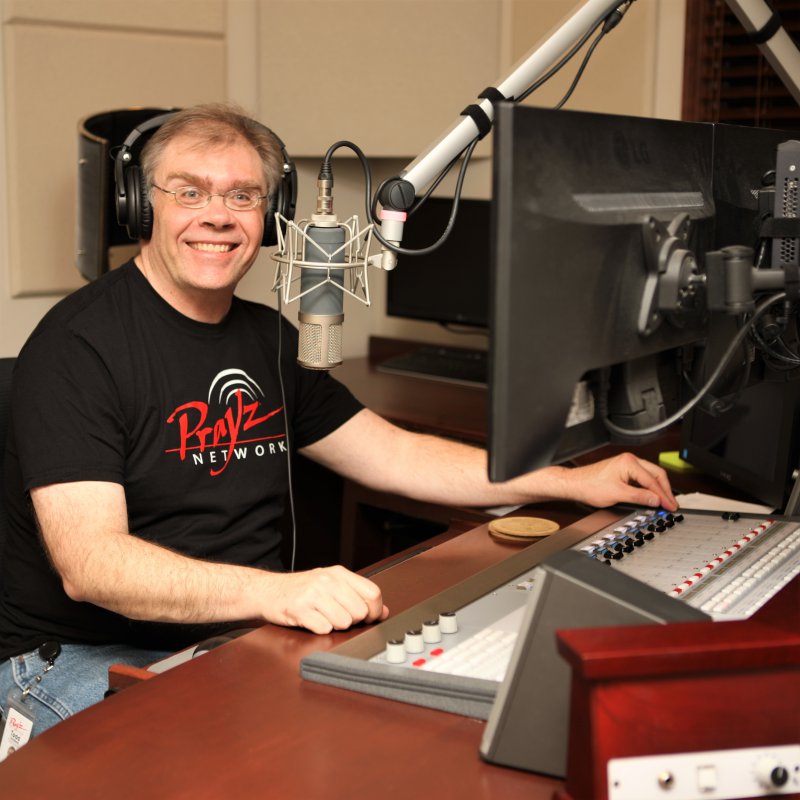 Radio Announcer, Production and Programming Assistant
I've been a believer for 25 years. I accepted The Lord when I was the young age of 9, but really didn't start walking with Him until the age of 26. After some years of living a life, by no means honoring to God, His "Love Broke Through" and changed me and I"ve never looked back. I've been listening to Christian Music since 1993 and although I do periodically listen to other genres of music, CCM is always the music I come to that keeps me grounded and encouraged. I'm so honored to have been doing Christian radio since 1994. First in Milwaukee at a small AM station and then at The Fish. For 14 years I worked as on air host and Music Director for The Family in Central Wisconsin.
After staff changes there and 9 months of praying if The Lord still wanted to use me in Christian radio, The Prayz Network connected with me and here I am!! He made His will very clear and I'm so humbled and honored to be here!! It's my heart to see the body of Christ encouraged, strengthened and reminded of who they belong too. I long for believers to know the power they have in Him and that they are never alone, because that's what He's shown and done in my own life!"
Other interests: Reading, playing guitar, singing, long morning walks, and watching old classic TV shows and good movies
Favorite CCM artist: Steven Curtis Chapman
Favorite Devotional: Oswald Chambers/My Utmost For His Highest
Favorite Psalm: 91
Contact Todd at: todd@prayznetwork.com
Heather Schedler
Administrative Assistant
Heather works with the entire Prayz Network team to share the Good News of Salvation through our many platforms. She enjoys interacting with donors and listeners through phone calls, letters, emails, website inquiries and social media. Heather also coordinates our volunteer team, assists Meghan with planning and executing community engagement events, and handles radio traffic as well as bookkeeping. If you call the station or email in a prayer request, Heather will probably be the one to answer!
Heather has grown up all her life knowing Christ as her Redeemer, but it wasn't until the past few years that she desired strongly to become involved more fully in missions and ministry. She is thrilled to be part of our team and sharing the truth, hope and love of the gospel 24/7!
Other interests: Heather enjoys hanging out in God's great outdoors with her husband (kayaking, fishing, hiking etc.), sharing health & wellness with others through Young Living essential oils, and spending time with her two rescued chinchillas.
Favorite Bible Verses: "Do not be anxious about anything, but in everything, by prayer and petition, with thanksgiving, present your requests to God" (Phil. 4:6), and "Then I heard the voice of the Lord saying, 'Whom shall I send? And who will go for us?' And I said, 'Here am I. Send me!'" (Isaiah 6:8)
Contact Heather at: Heather@PrayzNetwork.com