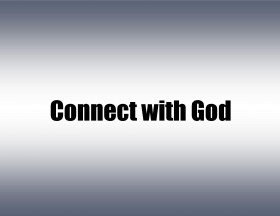 "But seek first His kingdom and His righteousness, and all these things will be added to you." Matthew 6:33
How many of us reach for our smartphone or iPad first thing in the morning to check the news, facebook, email, etc…? I know I've been guilty of that.
Here is a challenge for us to seek God first:
Before checking your email, before getting on Facebook, before checking the headlines or your messages…
CONNECT WITH GOD – Read the Bible & Pray.
Will you accept this challenge for one week?????