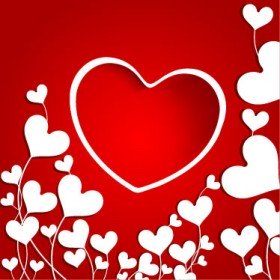 With Valentine's Day quickly approaching, love has been on my mind more than usual. No, not the "ushy-gushy" sort of love, but the love we are called to live day after day. The love we were offered by Christ as he suffered on our behalf. The love we, as Christians, should offer freely to everyone around us.
Valentine's Day can easily become no more than a reason to sell cheesy merchandise. But it could be a reason to slow down and think of our families and friends. It could be a reason to give our spouses care and attention, and to do something to make them feel as valuable as they are. It could be a reason to kneel and thank God for His mercy, forgiveness and support.
Because truthfully we don't deserve any of the love we have received. We are all sinners, and have all fallen short of the glory of God. Even so, we have received love from God, and from those around us, and I think that's a beautiful thing. Colossians 3:12-14 says, "Put on then, as God's chosen ones, holy and beloved, compassionate hearts, kindness, humility, meekness, and patience, bearing with one another and, if one has a complaint against another, forgiving each other; as the Lord has forgiven you, so you also must forgive. And above all else put on love, which binds everything together in perfect harmony."
I know I haven't deserved the love that my family and friends have shown me, but I'm all the more thankful for that very reason. What are you thankful for? Comment and share!
-Brennan M.
Director of Operations
The Salvation Poem Foundation