Darla Ozanne
Darla is our General Manager, Program Director, and Morning Host
"Although I grew up in church, early in my 20's I was a self-proclaimed atheist and part of the 'liberal media.' As a News Reporter, I had gotten where I wanted to be in my career, but ironically I still felt so empty. I remember sitting in my apartment late one night and crying out, 'God, if you're real, let me know.' It is hard to explain, but there was an almost tangible love and peace that surrounded me, and at that point I knew that I knew God was real. I surrendered my life and career to Him that night, but since my career had almost become my 'god,' I planned on walking away from broadcasting altogether. Little did I know that God had other plans. I ended up producing and co-hosting a Christian TV talk show and eventually God led me back into Christian radio."
It is such a joy and privilege for me to be able share the love and hope I've found in Jesus, and to walk this journey of faith together each day with our listening family. It isn't always easy, but we know that God truly is working all things together for good."
Other interests: Bicycling (how cool that God moved us to the "Bicycling capital of America!"), kayaking, photography and painting.
Favorite Bible verse: "It is God who works in you, both to will and to do according to His good purpose." Philippians 2:13
Contact Darla at darla.ozanne@prayznetwork.com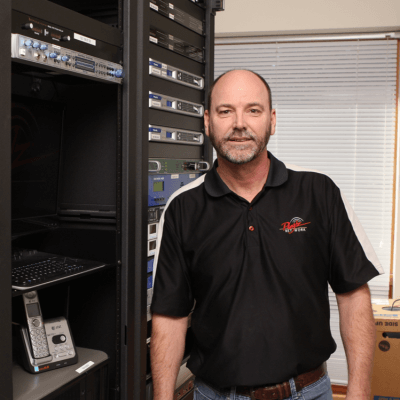 Jeff Ozanne
General Manager and Tech Guy of our affiliate station, WWJC 101.5, Augusta/Eau Claire/Black River Falls, WI
Jeff keeps the stations sounding great and makes sure all of the equipment is operating smoothly. Besides managing the radio station, Jeff is also a Corporate Pilot, having been in aviation over 30 years. When he is not up in the air or keeping the stations on the air, he likes to spend time with his family, hunting, hiking, camping, kayaking.
Favorite Bible verse: "Do you not know that those who run in a race all run, but only one receives the prize? Run in such a way that you may win." I Corinthians 9:24
Contact Jeff at jeff.ozanne@prayznetwork.com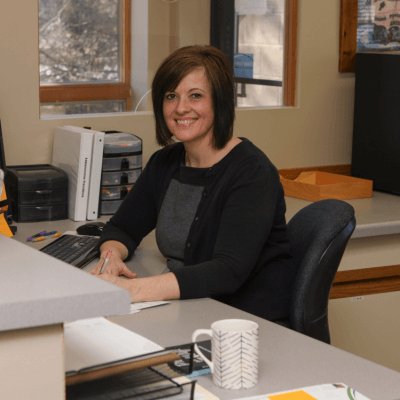 Kelly Cleary
Business Manager
Kelly is our behind the scenes person. She works on our social media, newsletters, reports and correspondence. She also helps with Fundraising, Marketing, Promotions and Community Relations.
In her free time, Kelly enjoys remodeling her house with her husband, decorating, designing, sewing, reading and spending time with her family, especially the newest addition: Her Granddaughter! Coffee is her favorite food group and she enjoys spending time with friends over a good cup.
Favorite Bible Verse: "Therefore, since we are surrounded by such a great cloud of witnesses, let us throw off everything that hinders and the sin that so easily entangles. And let us run with perseverance the race marked out for us, fixing our eyes on Jesus, the pioneer and perfecter of faith. For the joy set before him he endured the cross, scorning its shame,   and sat down at the right hand of the throne of God. Consider him who endured such opposition from sinners, so that you will not grow weary and lose heart." Hebrews 12:1-3
Contact Kelly at kelly.cleary@prayznetwork.com